Whether it's catering a full-scale wine country wedding or a small corporate luncheon, Thomas Hill Organics is available to provide impeccable service and menus to please every palate. It is our pleasure to serve our award-winning food and create custom packages to best suit your unique event.
To start planning your wedding, please complete the form below:
menu design
tasting
rental coordination
rental set up
rental break down
rental clean up
on-site chef
service and kitchen staff
on-site food preparation
cake cutting
dessert bar
bar staff
beverage service
champagne service
table-side wine service
table-side coffee service
At Thomas Hill Organics, we strive to make our catering program as simple as possible in order to provide a stress-free planning process for our guests. We're happy to work diligently with our guests to create perfect pairings, thoughtfully crafted by our chef to reflect each palate and style. Even better, we can prepare most of our dishes and desserts with dietary restrictions in mind. Most of our dishes can be made vegetarian, vegan, gluten-free and dairy-free, so that everyone is able to partake in the special day.

Wedding catering packages are designed specially for each client's unique event-- as are fees. To start planning your wedding catering with Thomas Hill Organics, please fill out the event request form below. Upon review, we will send back a proposal within 48 hours and start discussing how to align with your preferred budget. Afterward, we'll send you a sample menu or menus as well as a contract for your approval. Thomas Hill Organics can also help with rental coordination—just ask!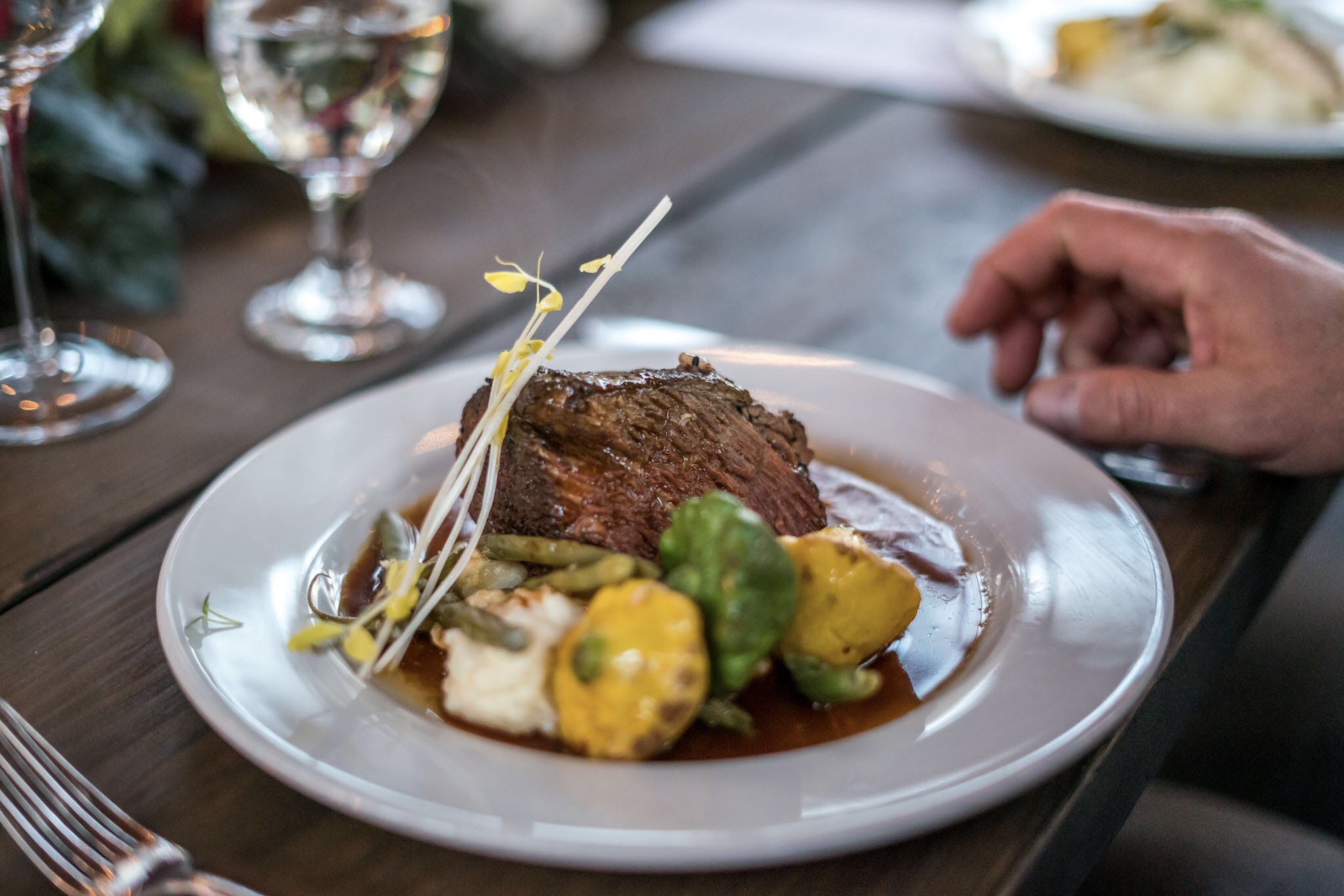 THOMAS HILL ORGANICS IS A PREFERRED VENDOR AT

Calcareous Vineyards
Eberle Winery
Flying Caballos
Halter Ranch Vineyard
HammerSky Vineyards
Hartley Farms
Higuera Ranch
La Cuesta Ranch
Lekai Ranch
Stepladder Ranch
TH Estate Wines
Thacher Winery
The Grace Maralyn Estate & Gardens
Villa San Juliette Winery
Vina Robles Winery
Vintage Ranch
"We go into THO every time we visit Paso Robles. Their ambiance, revolving and seasonal menu and delicious wine list, keeps us coming back. When we decided to get married in Paso, we knew we wanted THO to cater. They were reasonably priced, very easy to work with; they planned a meal we wanted within our budget and even upgraded our meat choice at no extra charge for our wedding. The food was great! We had a lot of compliments from our guests about our food choice, not to mention their staff was also excellent, too. I'm so glad we had our favorite Paso restaurant as a part of our wedding day."
"A few friends recommended that we try this adorable little spot for dinner one night after wine tasting. One bite and my fiancé (at the time) and I were hooked. We knew we had to serve this food at our wedding. The food is fresh, local and delightful. The THO staff worked with me to develop an amazing menu that was fresh, in-season, and delicious. This is not your average wedding food as some of our guests put it. Thomas Hill Organics wowed us!"
"It's always an absolute pleasure working with Thomas Hill Organics! As a wedding and event planner, I have high expectations for my vendors, and THO delivers every time. Their food and staff are amazing. Highly recommend!"
"We were so happy with our choice to have Thomas Hill Organics cater our wedding! The food was delicious and we received great reviews from the guests. The staff was professional and they are very responsive during the planning process. Having researched quite a few catering companies in the area, I found that they were also a great value for the quality of food/service that they provided. Not only is this a favorite restaurant of ours when visiting Paso, but their catering is also top notch!"
"We chose Thomas Hill for our wedding in San Luis Obispo. We really enjoyed working with Debbie and her team to craft the menu and plan for the day. They were very accommodating about creating proposals based on different serving options and helping to coordinate rentals. We and our guests loved the food, it was not your typical boring wedding food and the quality was excellent."